On this page you can download our Order form and brochures for in-store use. Physical point of sales-material may be added to your order form and will be delivered with the rest of the products.
Product data sheets, Security data sheets and pack shots for commercial use are found under Products.
Please contact us if there is anything you´re missing.
The Colorex Academy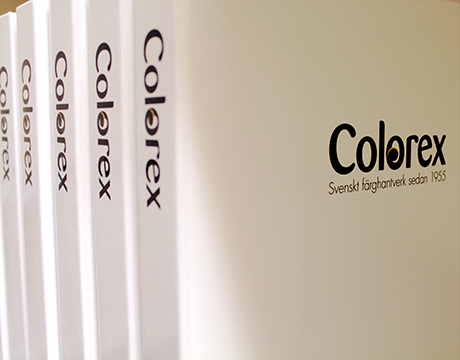 Do you stock the Colorex assortment in your store? Would you like to offer your staff education in assortment and paint expertise, and are you curious about how we work with paint production, testings and innovation? The Colorex Academy arrange educational opportunities including both practical and theoretical paint testing, on your shop floor or in our facilities in Sweden.
To ease the every day store work we have put together product binders including an assortment overview and Product and Security data sheets, all gathered in one place. Your sales representative will bring one to you at your next appointment. Of course you can always find the latest updated information on this website as well, and all products are labelled according to current rules and recommendations.
Contact your sales representative today and let´s get started together!