2020-03-25
Information regarding COVID-19
Dear customer!
Sadly, we are facing a continued increase in the spread of the COVID-19 infection, both in Sweden and in the world. Because of this, as well as the regulatory restrictions that results from this, we need to inform about the current situation at Hagmans Nordic.
Prices, customer service, production and deliveries
An increased demand of ethanol (included in hand disinfection) in combination with low availability has led to a significantly higher purchasing cost for the raw material. This affects our manufacturing costs for the products Rödsprit (Methylated spirit), Spisbränsle (Stove fuel) and Spolarvätska (Screen wash). As of today, we are forced to deviate from the prices in our price lists and apply daily set prices on these products. Please ask for updated price information when placing your order.
Other than that, customer service, production and deliveries are today not, or very little, affected by the current situation.
The situation can change from one day to another, look for updated information at hagmansnordic.com. Welcome to contact us if you have any questions regarding this.
Good anticipation
Our thoughts go to all of those who, in one way or another, are affected by the prevailing situation. Our priority now lies in being good fellowmen as well as the best possible supplier. Again, we would like to point out that it is very important to have good foresight and to understand that our ability to deliver as usual can change from one day to another.
Take care of yourselves and each other.
Sincerely, Patrik Andersson, CEO
2016-12-12 COLOREX SWEDEN AB BECOMES HAGMANS NORDIC AB
On the 12th och December 2016 Colorex Sweden AB has through merger become part of Hagmans Nordic AB. The Colorex brand is hereby part of Hagmans Nordic and will continue its growth as usual.
2016-03-31 COLOREX SWEDEN AT NORDBYGG 5-8th OF APRIL
Between the 5-8th of April Colorex Sweden will participate at NORDBYGG, Northern Europe´s largest and most important construction industry event. We provide all possibilities for you to sell paint and wood care products whether you wish to sell paint under your own label, or if you choose one of our ready-to-market brands.
Are you a retailer and interested in a meeting at the fair? Read more here.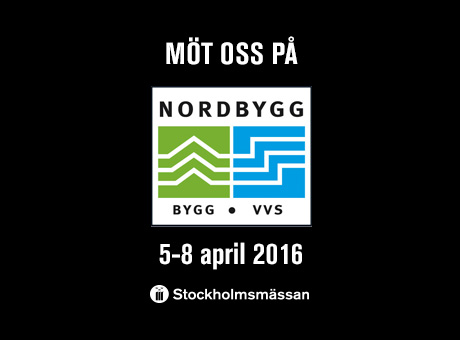 2015-12-03 DELIVERY BEFORE CHRISTMAS AND OPENING HOURS DURING THE HOLIDAYS
To get your delivery before Christmas, please order at the latest on December 14 for products we keep in inventory and December 9 for non-inventory items.
Order and inventory are closed for the holidays between December 23 and January 7. For urgent matters during this period, please contact Ulf Larsson on 0705-51 91 69.
Welcome with your order!
 14/10/15 COLOREX 60 YEARS ANNIVERSARY
This year is our 60 year anniversary which we are eager to celebrate! Ask your retailer for our new design, our fantastic premium products and other goodies. Colorex has a long tradition of paint production and great knowledge of products for the Nordic weather conditions. Try our assortment – Swedish paint quality since 1955!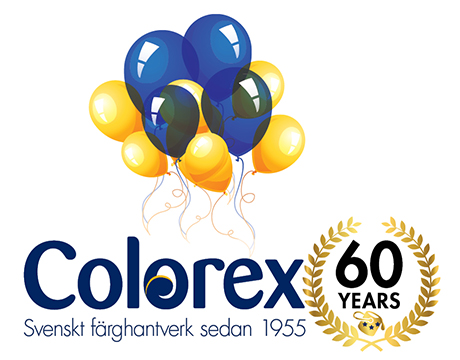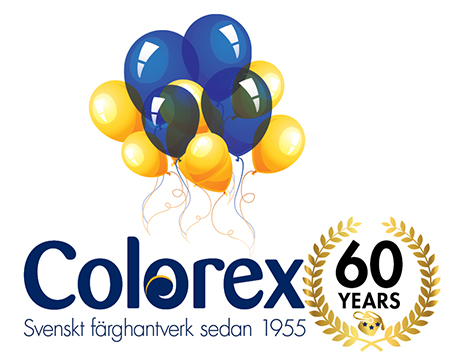 01/09/15 COLOREX PREMIUM SELECTION
We are happy to announce the launch of our  Colorex Premium Selection, which is an exclusive collection of top quality paint. The collection offers Älva, a full-matte wall paint with extreme scratch proofnes and coverage for a perfect result. And Klenod, our enamel paint jewel of a polyurethan/acryllic base for an elegant and long lasting finish. Please read our leaflets for Älva and Klenod.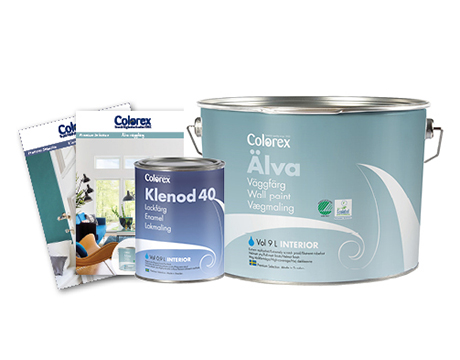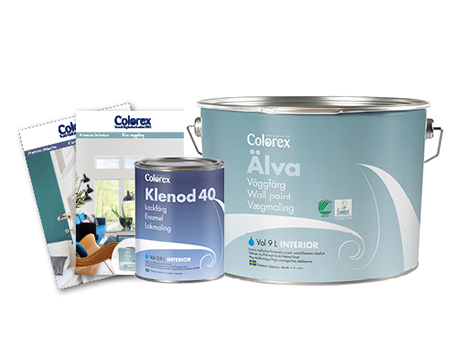 15/06/15 NEW DESIGN
Our new packaging design is now reaching the shelves of our retailers. The Colorex Complete Experience consists of Home Selection for interior painting, and Nordic Confidence for exterior painting and wood care. To the professionals we offer the Pro Formula Selection with products especially developed to suit the expectations and demands of the professional painter. We have segmented the design with white cans for interior products and black for exterior and wood care. Of course, all labels, product data sheets and security data sheets are updated according to the new regulations and recommendations for our branch of industry. Check our digital brochure your store for our new design!